Telegram, Zerohedge and Canadian Truckers: Inoculated Newsletter (17.2.2022)
📰News of the week:
2. U.S. accounts drive Canadian convoy protest chatter, according to Axios.
3. A deep dive on Telegram, in Logically.AI.
4. Anti-vaccination groups see a pandemic windfall, according to NBCNews.
🔬Research of the week:
📝 Longform of the week: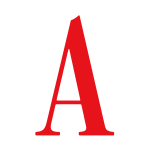 🎁Bonus watch of the week:
---
If you liked the newsletter, please share with your friends. If you have questions, please email Eva and Daiva TheInoculation@gmail.com.
That's it for this week. Our next newsletter will hit your inbox in two weeks. Our next podcast episode is out next week. Is there a story we should add to next week's newsletter? Someone we should interview on our podcast? Ping us!
Join the newsletter to receive the latest updates in your inbox.