Disinformation in Audio, Spotify Fallout, Anti-vaxxers and Human Sacrifice: Inoculated Newsletter (03.02.2022)
Last week was all about disinformation in podcasts, more specifically, antivax disinformation on Joe Rogan's podcast on Spotify. If you need some more background, here's my Medium post.
📰News of the week:
The Washington Post gives us a look inside post-Rogangate Spotify.
The Verge has a take on Spotify's response.
The Guardian takes a look at how Substack, the newsletter platform, profits from anti-vax content.
⬆️ Re-up of the week:

🔬Research of the week:
📝 Longform of the week: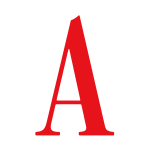 🔬Research of the week:
📲Tweet of the week:
Facebook: we are the most despised brand for being a platform that spreads disinformation.

Spotify: hold my beer.

— Amy Siskind 🏳️‍🌈 (@Amy_Siskind) January 28, 2022
Join the newsletter to receive the latest updates in your inbox.